---
Copper Roofing Professionals
Copper Accents:
Copper accents combined with any existing roof system adds an air of sophistication. The ever-changing beauty of copper ensures that your home will always look great, and All Season Roofing is a professional copper roofing contractor who can create practically any copper accents you may desire.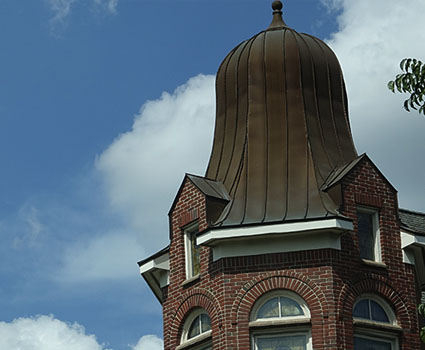 Large Copper Roof Sections:
Larger copper roof sections are also available, primarily used as an accent material to cover porches and decks. These large sections require a special touch to ensure they are install correctly and provide a long-term solution to keep your home safe and dry. Call us today and let us take a look at your home or office. We'll offer advice to get the most out of your project, and we'll be here to help if you have any questions.
---